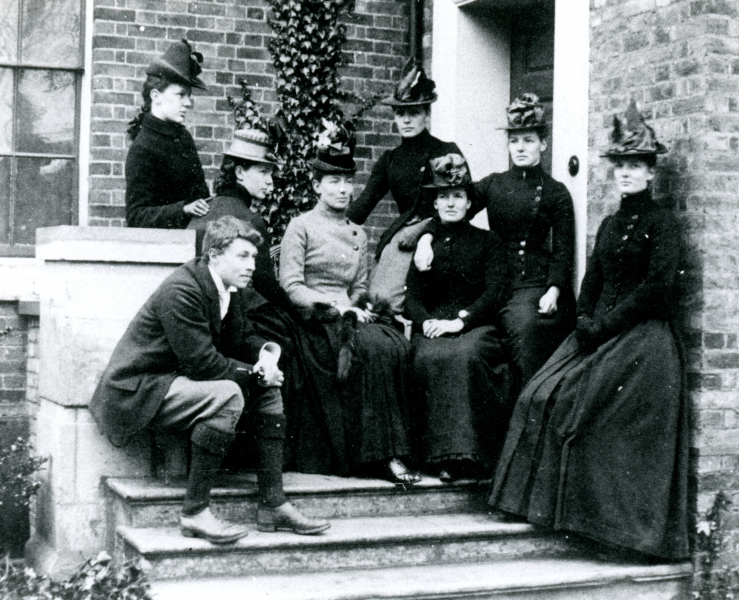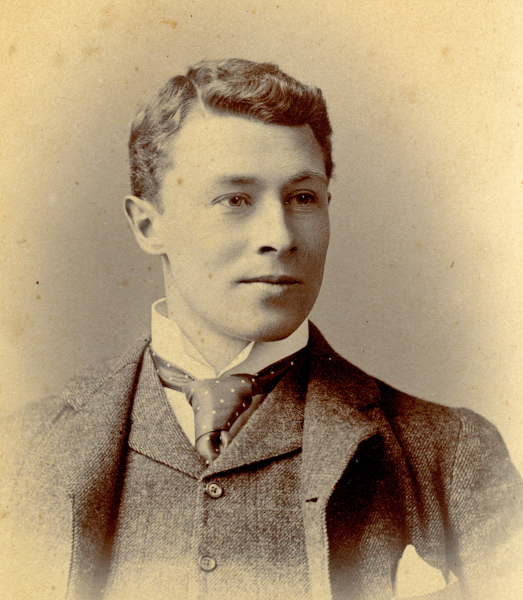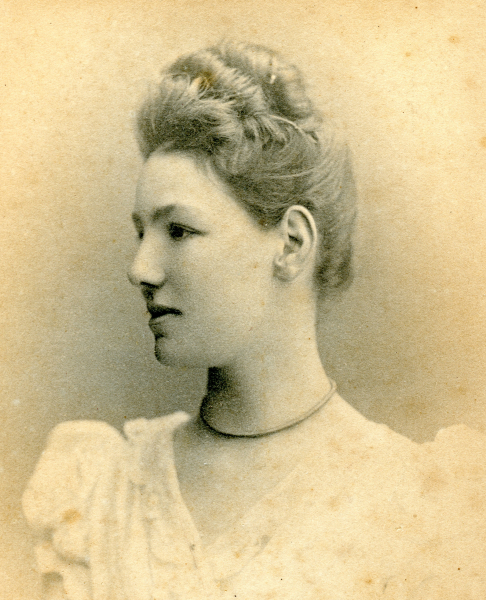 On his return from Australia, he became engaged and married Alice Trench Stobart, the fifth daughter (out of 9!) of the Rev. Henry Stobart, erstwhile vicar of Warkton in Northamptonshire, but then living in retirement at Wykam Rise, Totteridge, Herts, and his wife Annie Mulholland of Northern Irish descent.
The wedding took place at Totteridge Church on 28 October 1891, and after a short spell at Drumtochty with his parents, Sydney and his wife settled in Edinburgh first at 7 Circus Place, and then at 5 Gloucester Place, and he went to work with a firm of Factors, with a view to learning Estate Management. While Sydney and his wife were in Edinburgh, their three eldest children were born:
| | | |
| --- | --- | --- |
| | Born | Died |
| | 26 September 1892 | 1 August 1975 |
| | 2 October 1894 | 5 November 1977 |
| | 4 February 1896 | 31 August 1918 |
Towards the end of 1896, the family moved to a rented house in Aberdeenshire, Westhill House, Skene, quite close to the estate of Countesswells, which Sydney started to manage together with Ardiffery in Northern Aberdeenshire. While at Westhill their fourth child was born:
| | | |
| --- | --- | --- |
| | Born | Died |
| | 20 August 1898 | 9 November 1995 |
The family remained at Westhill until 1899, when Sydney's father James Stewart died, and he inherited the whole of the latter's landed property. These estates amounted to nearly 20,000 acres, but his father, having spent freely out of the many thousands of pounds left him by his uncle Andrew some fifteen years earlier, left little or no cash as working capital after legacies. Sydney also inherited Lethendy and Whitewell from his uncle John in 1902, but again the legacy included no money to support the management of the lands. In spite of having to rely solely on revenue from his estates to support himself and his ever increasing family, Sydney moved to Drumtochty Castle, and there their fifth child was born and named after the hill onto which Drumtochty looked:-
| | | |
| --- | --- | --- |
| | Born | Died |
| | 16 May 1901 | 5 July 1987 |
Life at Drumtochty was carefree, with large shooting parties in summer and autumn, with amateur dramatics a feature, and a happy lighthearted atmosphere prevailed. Sydney bought his first motor car in 1901, an Argyll, and was active in local affairs, being a Captain in the Fife and Forfar Coast Artillery, a member of the Kincardineshire County Council and was the Conservative Parliamentary candidate for Kincardineshire in the 1906 general election, and again in a by-election in 1908, but in both cases he was defeated by the Liberal Candidate. It was at this time that Sydney became deeply interested in Forestry. He became great friends with other large landowners such as the then Lord Lovat, Mr. Munro Ferguson who later became Lord Novar, Sir A. Stirling Maxwell, Sir John Gladstone and others, all of whom were great foresters, and Sydney began very extensive tree planting programmes, both at Drumtochty and at Countesswells. He was a prominent member of The Royal Scottish Arboricultural Society from 1896 until the 1920s and was a vice-president from 1914 to 1920.
In 1905 in an effort to cut expenditure at a time when agriculture was becoming very depressed, and rents could no longer anything like cover farm maintenance plus living expenses, the family moved to the smaller house of Countesswells; and Drumtochty and Glenfarquhar Lodge were separately let, the latter with the main grouse shooting.
As has already been stated, Sydney, although he had inherited vast stretches of land, had been left little in the way of capital to run them. Added to this all were entailed, except Lethendy, and therefore could not have been sold, even if Sydney had been so inclined. He had therefore little room for manoeuvre to raise money, other than borrowing from the Bank to keep his farms in a good state of repair and to cover his not inconsiderable living expenses; this he did to an extent which even at the time, and certainly in hindsight, was quite unjustifiable.
Although moving back to Drumtochty for a short spell in 1907 while Countesswells was being altered, Countesswells became the family home for the next twenty years, and it was there that the four youngest children were born:
| | | |
| --- | --- | --- |
| | Born | Died |
| | 9 October 1905 | 19 May 1997 |
| | 13 February 1908 | 24 May 1999 |
| Ronald Forrester Gammell | 4 April 1910 | 18 June 1910 |
| | 24 November 1913 | 6 December 1984 |